Brochure design / infographics / Website / Posters / Marketing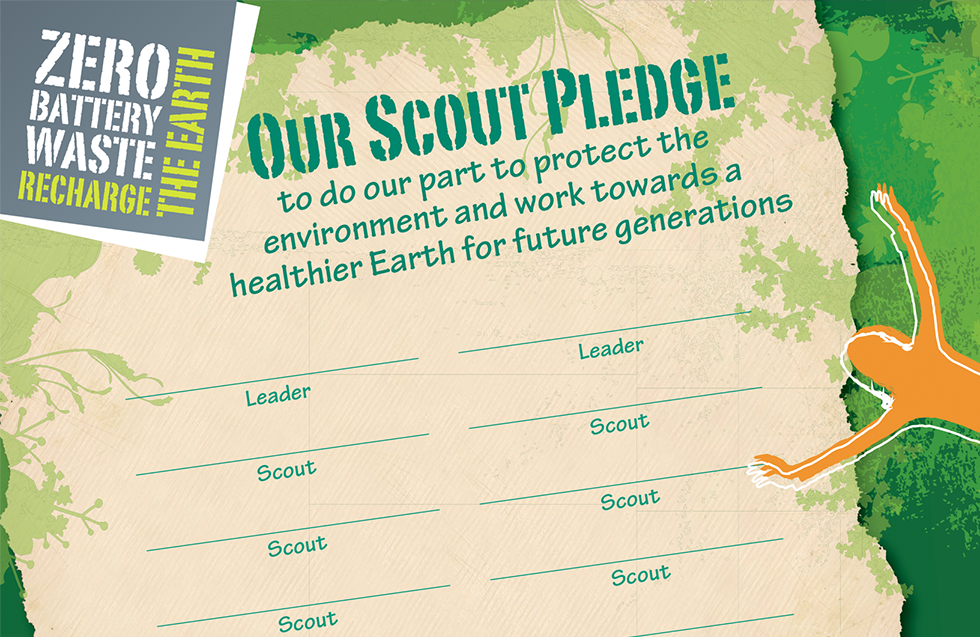 Brochure design / Infographics / Website / Posters / Marketing
Providing European Recycling Platform and Scouting Ireland with a promotional toolbox
ERP established a new partnership with Scouting Ireland to promote the values and behaviour towards protecting the environment by collecting used batteries to be rolled out across Ireland. We helped them by creating a toolkit to promote the campaign.
Using posters, games, web and competition to support the promotion and drive scouts to engage with protecting the environment.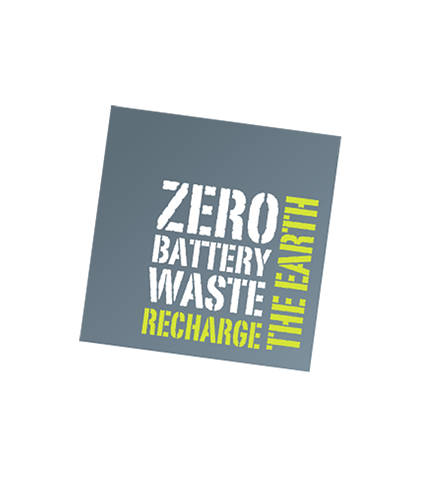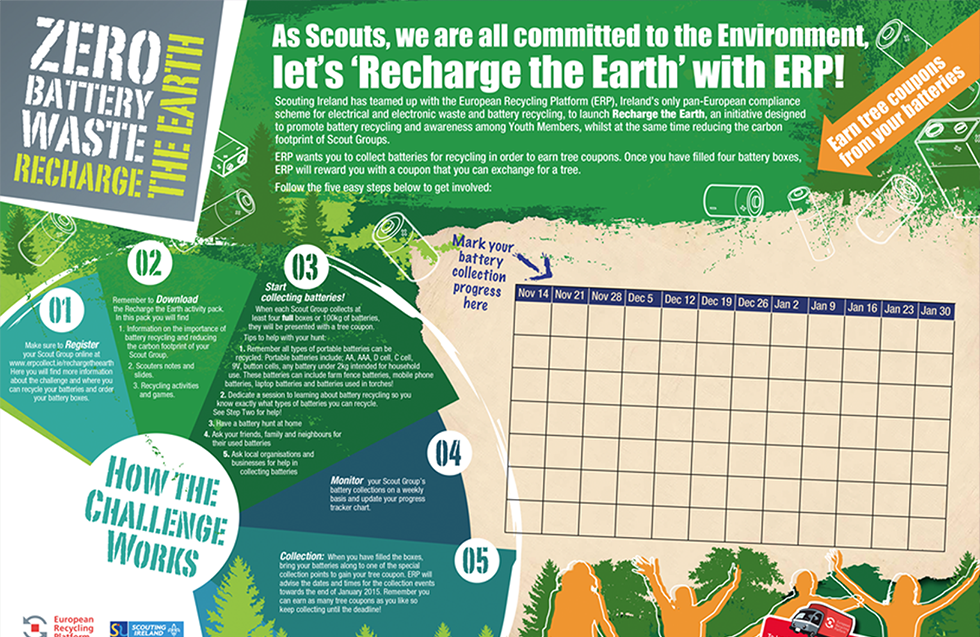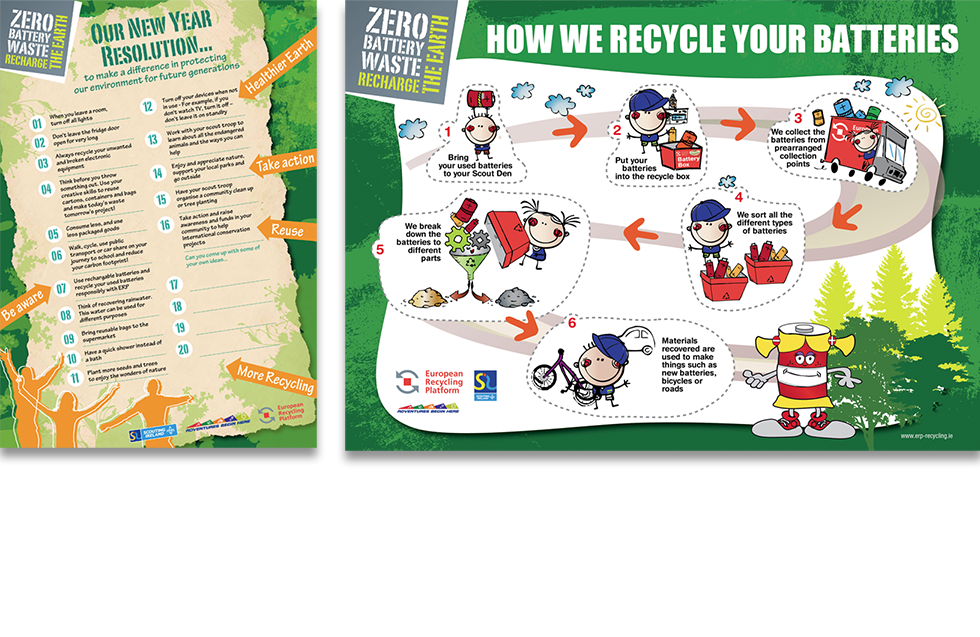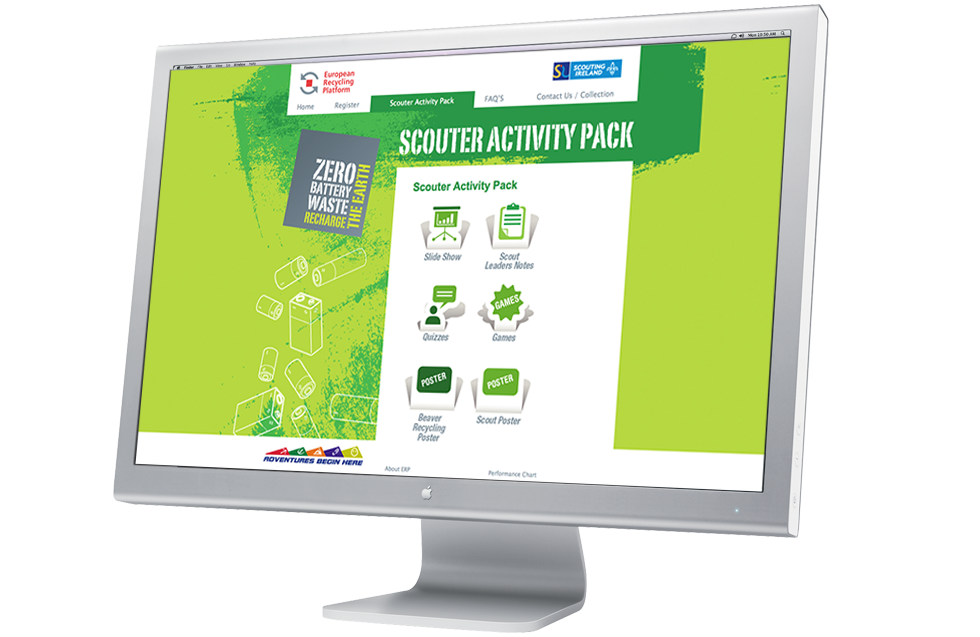 Would you like to discuss your project with us... click here
Call in...
Loman Cusack Design Ltd
Glenair Stables
Unit 1
Priory Road,
Delgany
Co. Wicklow