Brand update / Signage/ Wayfinding / Stationery / Newsletter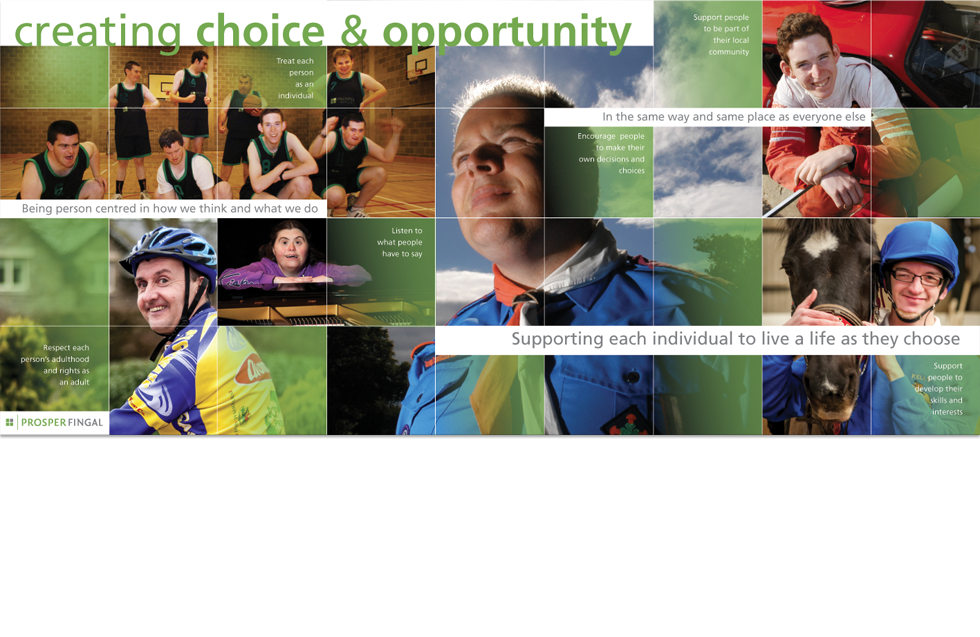 We refreshed and developed the brand and created sub-branding, including design of signage, wayfinding and stationery.
Prosper Fingal is a community-based organisation which provides a wide range of services and supports to adults with an intellectual disability across eastern Ireland.
We were commissioned to update their existing brand, to increase the visibility of its centres and create a uniform approach to the identity that, in the long term, would provide cost savings in design and production of communication material. Loman Cusack Design defined the wayfinding strategy, detailing the signage schedule, creating location plans, sign design and provided technical and project management support.
The end result is a brand that has helped Prosper Group expand in Ireland, presenting themselves as a professional caring organisation. Without their strong and consistent new branding, this expansion programme would have been more difficult to implement successfully.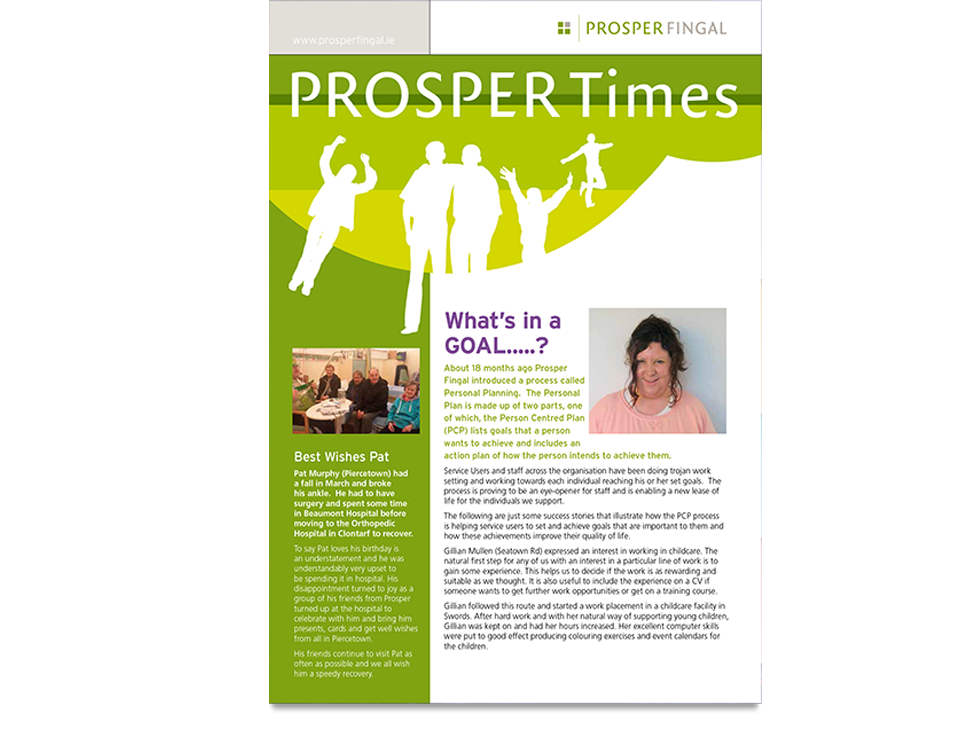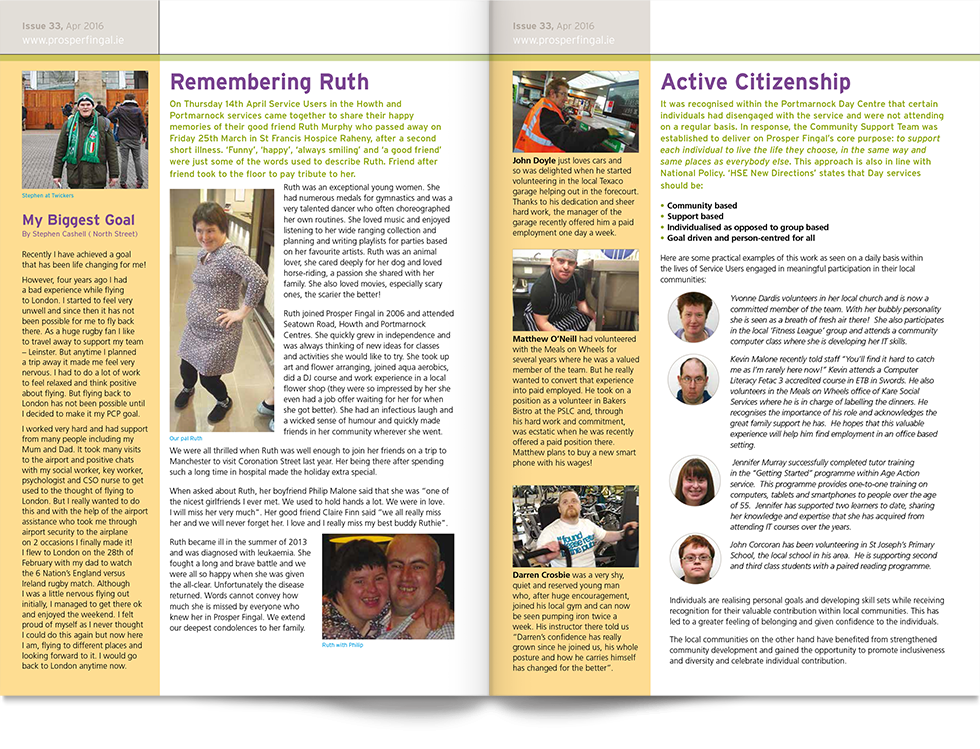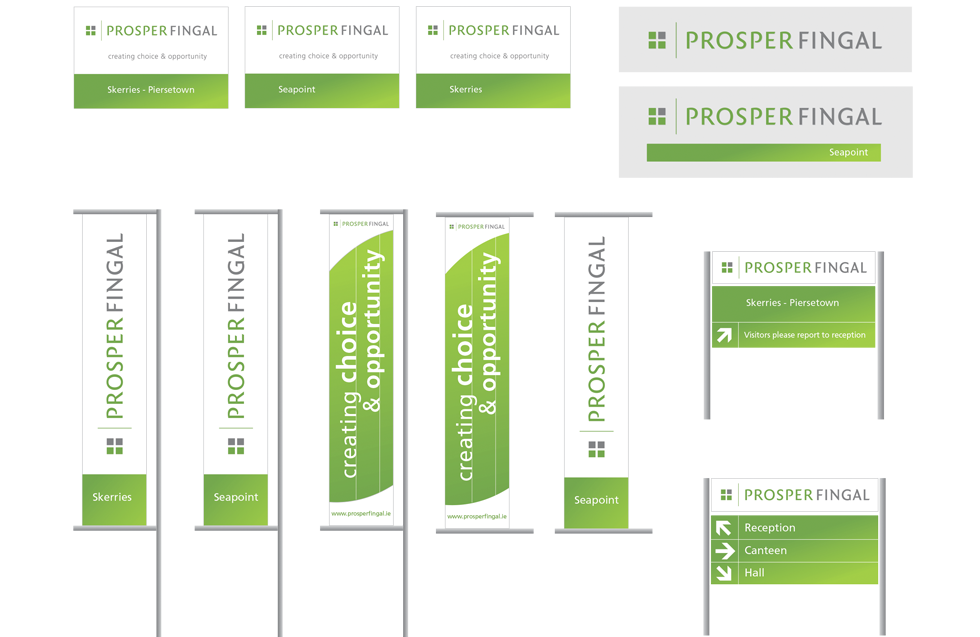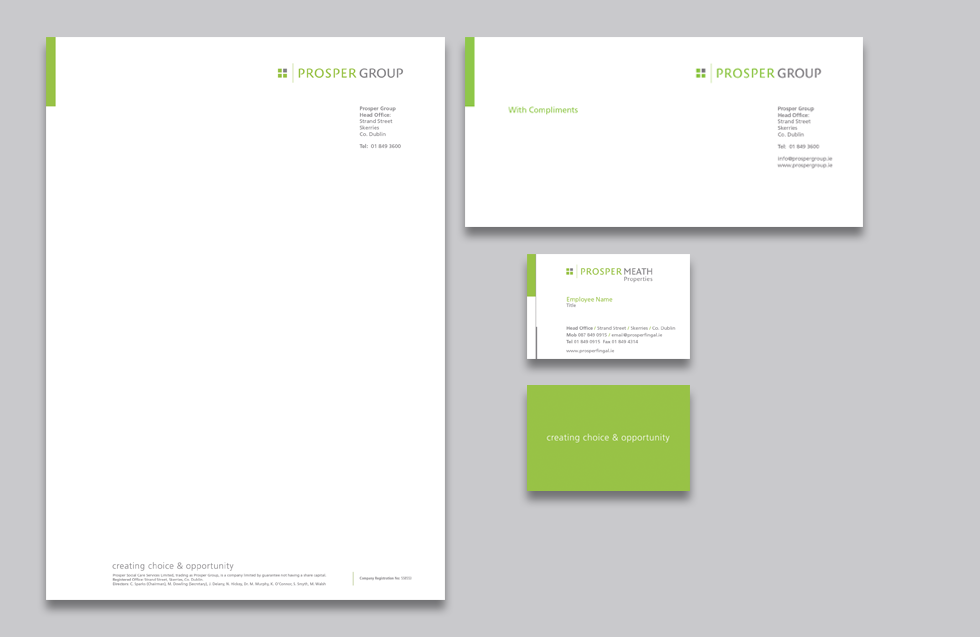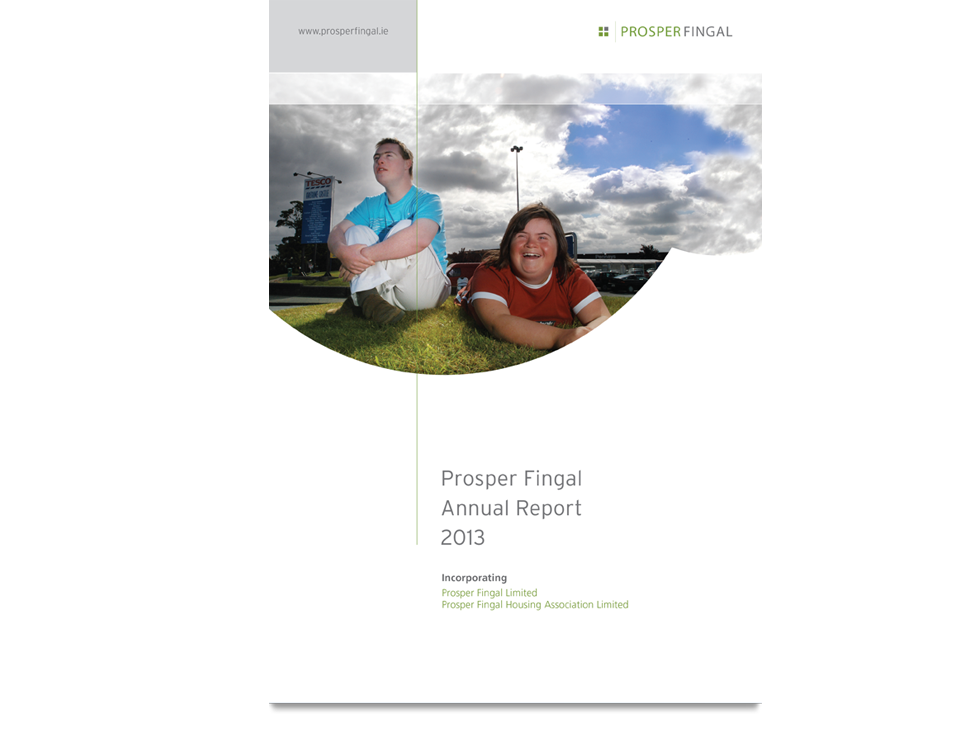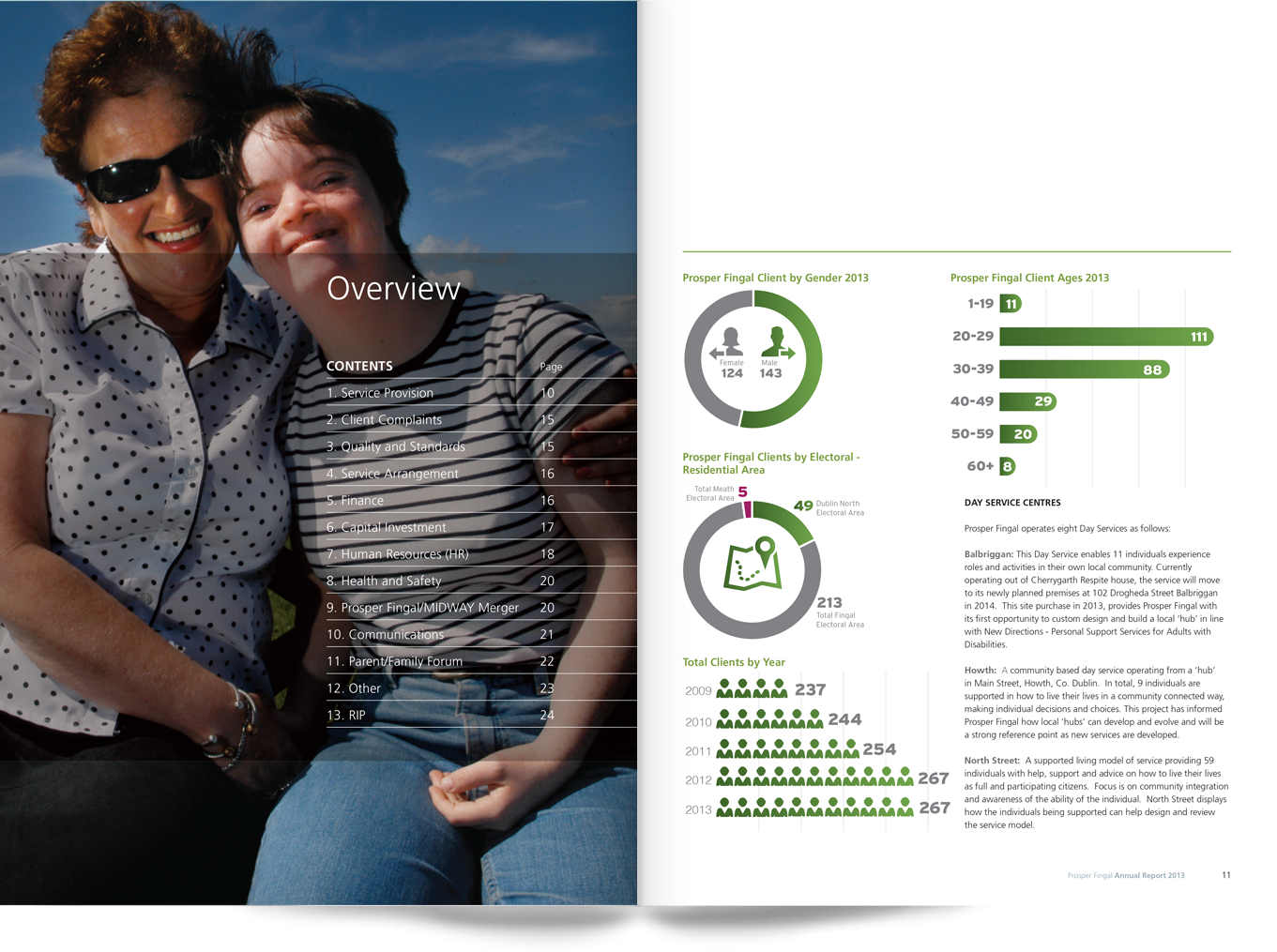 Would you like to discuss your project with us... click here
Call in...
Loman Cusack Design Ltd
Glenair Stables
Unit 1
Priory Road,
Delgany
Co. Wicklow